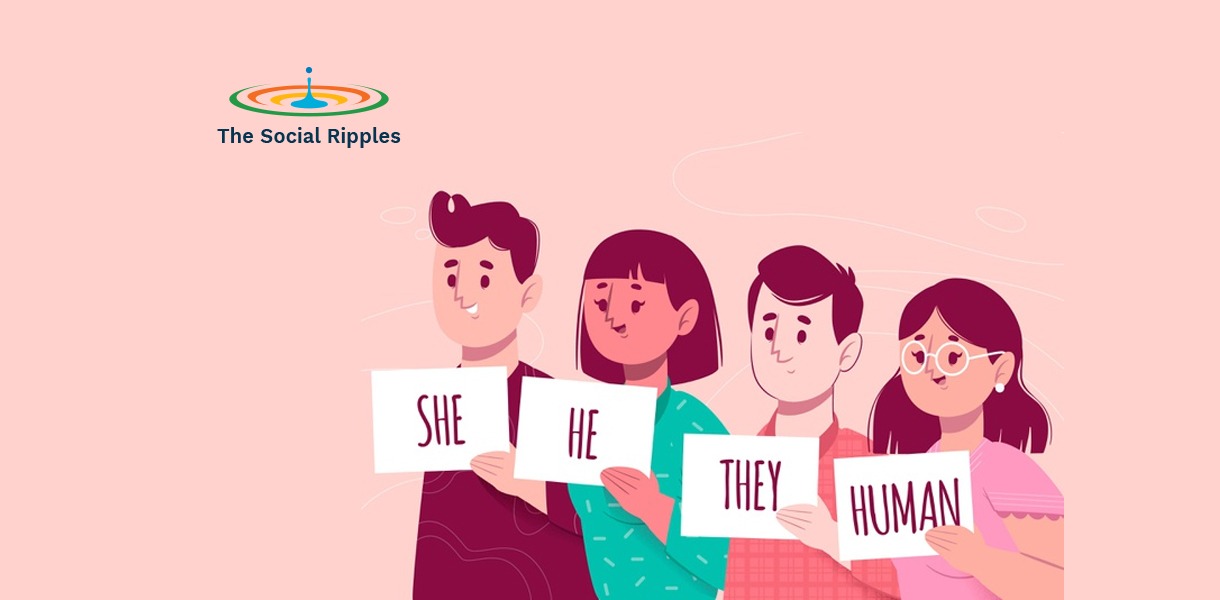 "I don't think of all the misery but of the beauty that still remains".
                                                                                          Anne Frank
Once born in flesh and blood, it is a journey of happiness and misery till the final bell rings.
Paradoxes are part and parcel of existence.
like sunshine and sunset, Like success and failure, Like happiness and sadness
One can't deny this fact.
The present Pandemic has taken a long and there is a VUCA climate everywhere, more so in India presently.
We saw in 2020, the most developed countries with all their resources of wealth, technology, knowledge, and good governance still were thrown off a gear by the pandemic.
Everyone was shocked to see how developed nations like the US, France, Italy crumbled with Covid 19 challenges. Presently India is in a state of covid catastrophe. There is suffering, misery, and death all around.
With the restriction on movement and socialization.
With organizations decelerating their business transactions.
With work from home now back in full swing.
With organizations cutting down costs because of future unpredictability.
There is panic everywhere!
Fear of death, fear of job loss, fear of succumbing to the health and economic crisis.
Amidst this mayhem, the worst hit is the women.
Women constitute a large chunk of receptionist jobs and work as sales girls in the retail sector.
The informal sector is full of women workers
Covid has disrupted the informal sector totally. Small and medium enterprises have pulled down their shutters, making millions jobless. The first in the list of being rendered jobless are women workers.
Sectors that are worst hit by the pandemic such as the hospitality and tourism sector Construction, farm, domestic service sectors; employ a large size of women workers.
Women in the informal sector are the worst hit. With less education, their bargaining power is quite less. Covid 19 has left most of them jobless, thereby decreasing their economic accessibility and status.
Women working in the informal sector do not enjoy the safety and protection under labor laws, are voiceless against workplace exploitation, victims of sexual harassment and most of them do not get sick leave or maternity leave.
The marginal health care sector is dominated by women caregivers like, midwives, ASHA workers
And even the majority of nurses at hospitals in India are women.
Yet women are at the receiving end!
Gender inequality is hugely skewed in the case of women workers.
It is an eye-opener to know that out of 49 million health care workers in the EU, who have been most exposed to the virus due to the nature of their jobs, around 76% are women.
82% of all cashiers and 95% of workers in domestic help and cleaning services in the EU are women
In the EU, about 84% of the working women aged 15-64 are employed in services, including in the main Covid-hit sectors that are facing job losses. 
India is ranked140th among 156 countries in the World Economic Forum's Global Gender Gap Report 2021, becoming the third-worst performer in South Asia and worse than last year. The country had ranked 112th among 153 countries in the Global Gender Gap Index 2020.
 "Among the drivers of this decline is a decrease in women's labor force participation rate, which fell from 24.8 percent to 22.3 percent. In addition, the share of women in professional and technical roles declined further to 29.2 percent. The share of women in senior and managerial positions also remains low: only 14.6 percent of these positions are held by women and there are only 8.9 percent firms with female top managers," the report said.
According to the report, the estimated earned income of women in India is only one-fifth of men's, which puts the country among the bottom 10 globally on this dimension. Working for lesser pay in comparison to male counterparts having the same qualifications and in similar posts has become a pseudo norm in most countries.
When corporate cut down jobs, women in temporary roles, non-executive roles, and junior or middle executive roles are soft targets
The maximum exposes to the Covid environment are the nurses who are mostly women too.

Work from home contrary to many people's beliefs is no easy task for women. Work from home creates this pseudo perception among employers and managers that women are in the comfort of their homes, hence can work anytime. The family members especially kids expect that women would be free to attend to their needs.
Hence work from home has overloaded women with both professional and home responsibilities, leaving no space for themselves.
Work from home has sandwiched women between two contradictory role expectations and are victims of stress due to role demands and insensitivity by their organizations and family too many times.
Lockdown, isolation, less socialization, and forced to share space with abusive partners have made them easy subjects of domestic violence during Covid.
They are bearing the brunt of male ego, stress, and inhumanity. It is not only poor and illiterate women in developing countries who are victims of domestic violence. Corona restricted the accessibility of women to safe sexual and reproductive health during the lockdown, curfews, etc.
Staying indoors markedly decreased the accessibility of women to medicines and doctors for safe sex and reproductive interventions.
In India, within a fortnight of the National lockdown declared in March 2020, the National Commission of Women (NCW) reported a 100% rise in cases of domestic
Its time we as a society take collective responsibilities to reduce this gap.
First and foremost, an overly populated country like India needs to have a National register of informal women workers in the country. That would make it easy to trace them and ensure they receive all benefits under the law.
Policies, schemes, and action plans can be devised by Central and State governments that are consistent, practical, reliable, and can be well monitored.
Government can channelize sincere efforts to set up Mahila police stations for at least 5 villages clubbed together, equipped with well-trained staff and others.
An intensive program to spread awareness on safe reproductive health by ASHA workers should be given importance. Extensive campaigns folding in various stakeholders in society against female, infanticide, proper nurturing of the girl child.
Training and development sessions conducted exhaustively to upgrade the skill base of women workers and girls.
24x7 functional helpline services for victims of domestic abuse and exploitation both in urban ad rural areas with access to prompt assistance from police.
Interventions like roping in local councils, SHGS of each village to be a partner in women empowerment, to creating consciousness against socio-cultural-economic bottlenecks that subjugate a woman to a life of misery can be conducted consistently for at least five years and with effective monitoring.            
An efficient and mandatory provision in labor laws and mechanism to provide training, counseling to women workers and also furnishing the details to the Government biannually regarding the methods adopted to retain women workers, the compulsion of the organization in terminating their service if any within the stipulated. time period.
Engaging NGOs, colleges in spreading awareness regarding the wrong practices that curb sound physical, social, economic well-being of women must be spread through street plays,  theatre, etc.         
There can be many more measures if the intention to deliver, bring injustice and propagate gender equity is robust.
It is definite that prioritizing gender equality would help us build stronger, developed nations as well as build us back stronger from Covid.
As Michelle Obama rightly said  
"No country can ever truly flourish if it stifles the potential of its women and deprives itself of the contribution of half of its citizens".