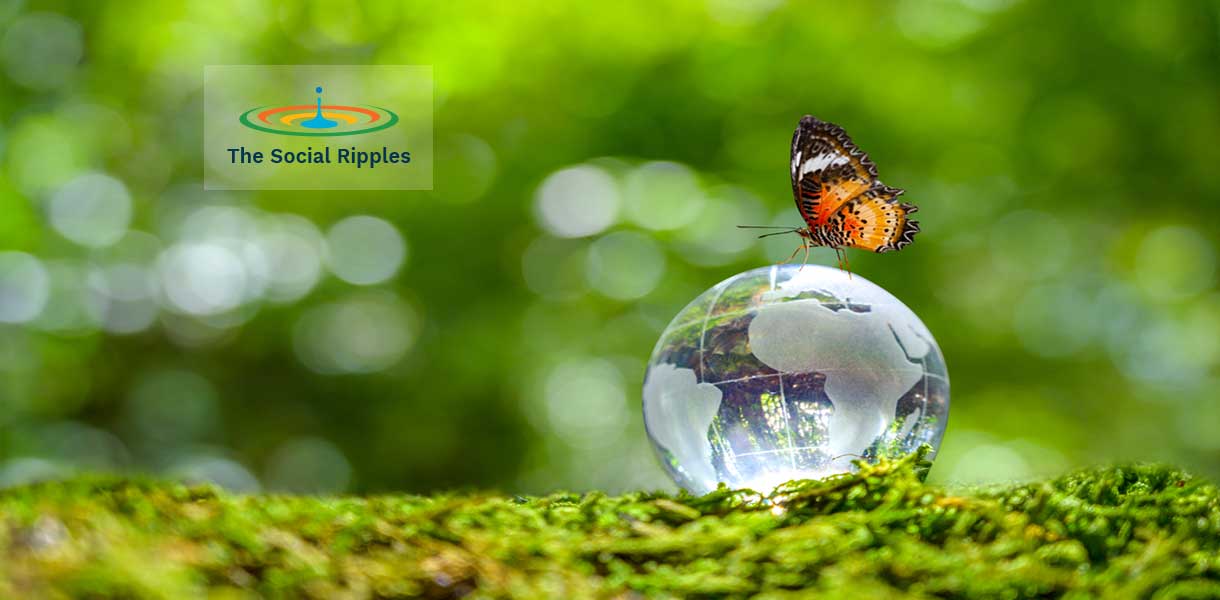 An aligned mission with United Nation SDG: Sustainable Social Development:
With the increase in environmental degradation and degrading the social and economic well-being of people, the United Nations came up with the 2030 agenda of sustainable development goals. It was an initiative towards sustainable development while keeping the values of humanity above all. The 17 sustainable development goals are a blueprint for peace and prosperity for people and the planet.
The collaborations of the United Nations with other developing and developed countries are the visionaries for a better future. Their comprehensive plans of action are to build a global partnership for sustainable social development to improve human lives and protect the environment. The social ripples are an aligned mission with the United Nations sustainable development goals.
Dr. Lopamudra Priyadarshini, with her mission towards Sustainable Social Development and founder of the social ripples, is inspired by the United Nations sustainable social development goals and with her team of individuals and organizations strives to work towards a better future along with the focus areas -  an inclusive society, rural development, gender equality and women and child development. She works with a vision to end poverty in all forms and believes that sustainable social development strategies must go hand-in-hand with all other deprivations such as education, equality, and stagnant economic growth by tackling all the environmental problems.
Every focus area of the social ripples is aligned to the sustainable development goals and is interlinked to each other. They believe that sustainability is dependent on the three pillars of development; they are social, economic, and environmental development. All the three are interlinked on one another. Hence, they define social sustainability as the activities of human beings to meet their needs ensuring the ability of future generations to meet their own needs.
They aim to bring sustainable development with the following areas of development:
Women Economic Empowerment:
More than half of the world's population comprises women, but sadly they are facing inequality due to their financial dependence on the male dominant society. The social ripples aim at supporting the financial independence of women by creating and encouraging them with an increase in livelihood opportunities.
 
Advancing Tribal Community:
Most of the communities are still indigenous in our country. They are underrepresented by the other communities and make them feel exclusive. It affects the mental health and harmony of the country. To make them feel inclusive, the social ripples focuses on creating awareness generation campaigns that empower the tribal people with employment opportunities and occupation ideas that will help them improve their skills and use them in eliminating their poverty and feeling of discrimination within them. 
Women and Child Safety:
The social ripples strive to fight against the injustice done to women in terms of social, economic, and health discrimination against them. Also, it is found that many of the children are fighting against malnutrition. Hence, at the social ripples, they take every measure towards ensuring development, care, and protection facilities exclusively for health and safety for women and children.
Transgender Inclusion:
The social ripples believe in gender equality and have a focused vision to bring peace and harmony within society not only by empowering women but also they take measures so that transgender and LGBT groups get equal opportunities all over. 
Improving Health, Hygiene, and Nutrition:
It is seen that 40 percent of the world's population is below the poverty line that has lead to health, hygiene, sanitation, and nutrition problems, especially in women and children. With the United Nations agenda of eradicating poverty and all its forms, the social ripples promote improving measures that target sanitation, hygiene, nutrition of women, children, and rural communities.  
Rural Community Development:
Most of the rural areas are blessed with a great environment and natural resources that can help the rural people to live their livelihoods and raise their economic and social well-being. At the social ripples, they create supportive missions targeted to improved education, entrepreneurship, physical infrastructure, and social infrastructure, and overall development in rural regions.   
All these measures are taken aligning to the United Nations agenda of 2030 17SDGs that are interlinked. The social ripples want to create an environment where every individual respects other individuals in society along with all the resources that are naturally available for us to create a sustainable society for a better future.